(02-29-2016, 11:23 PM)

Helene125 Wrote: Has anyone had the same problem as me?

Sometimes, bot clicking around like dumbass...


Sometimes its also happens to me but if you click manully and go out of the window with your mouse it works again.
---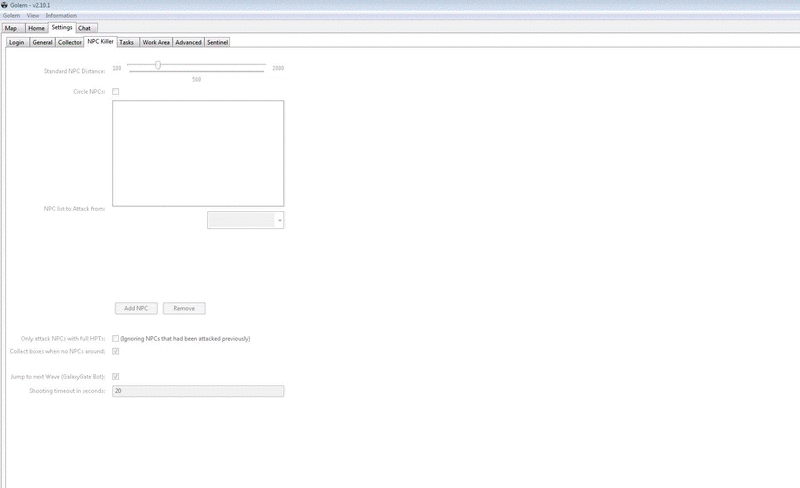 I got my license switched to this account today but npc killer is still grey? Is it deactivated?
Use only mouse is also grey and still activated. iNk please help here.
Also collect oxes with mouse mode doesnt works.